Odia, an auditive experience that is
captivating.
immersive.
attractive.
Odia :
Unleash the potential of voice in press and mobility
Odia's aim is to create a high-quality audio experience.
Using cutting-edge neural speech synthesis and generative artificial intelligence technologies, we turn text into voice so that everyone can access the press content easily.
Our solution allows you to instantly convert a variety of written content – be it articles, books or even professional reports – into an immersive and captivating audio narrative. Our technology uses synthesised voices to give you the impression of listening to a real person.
Our team is made up of experts in artificial intelligence and natural language processing. We offer a unique catalogue of voices to adapt to each content.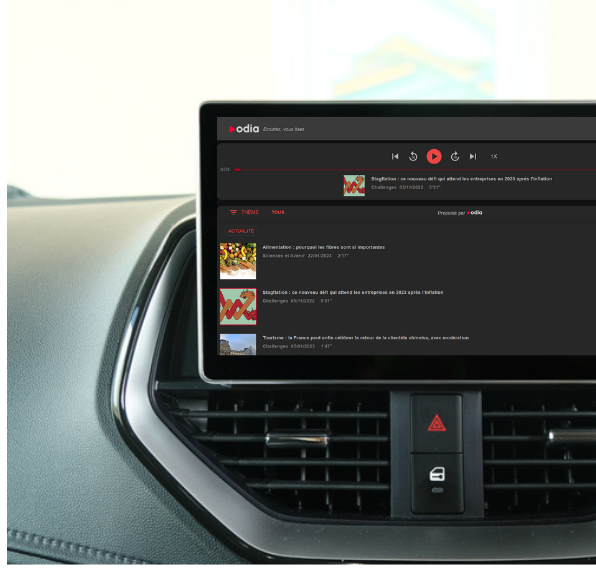 Contact
Interested in our solution?
Our team will respond to your specific request within 48 hours.