Odia : The voice at the service of the press
We are proud to be at the forefront of media transformation, offering an innovative solution to convert news articles into audio experiences. Our mission is to extend the impact of every article by making it accessible to a wider audience through the power of multilingual neural synthesised voices.
Odia offers end-to-end technology, from content transformation to encoding, hosting and deployment of the audio player.
Each article comes to life with authentic intonations and emotions adapted to the register of the content. Our technology identifies alternating speakers and turns them into a strength, for dynamic listening.
At Odia, we believe that accessibility to information is essential. Thanks to our solution, the media can reach new audiences.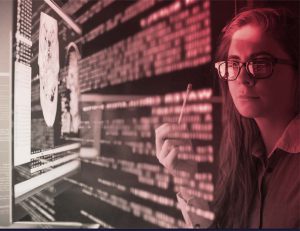 Understanding the text
The semantic analysis performed by our algorithms enables us to understand texts before they are transformed into audio, so that we can propose the most appropriate voices and prosody.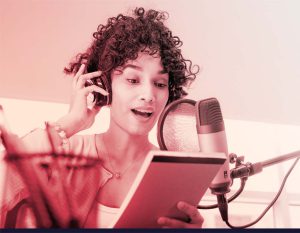 Adaptation of voice and prosody
We adapt the voices to suit your content. Depending on the themes identified, we modify the speed, tone and register of the voices. Using our interview detection system, we alternate voices to suit the different speakers. The variety of our multilingual voice catalogue means we can provide the best possible support for a wide range of content.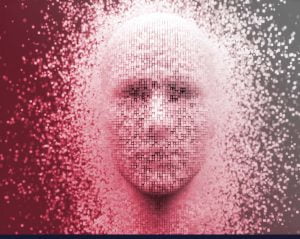 A turnkey interface
Our teams will work with you to integrate our API and adapt it to your digital distribution process.
Odia offers you the possibility of working with CMS. With a simple click from the CMS, you can produce your audio content from your articles, and decide whether to use it for the web just as easily.
You can also customise your player, jingle and background music.
Strong growth in the number of listeners
The information age is evolving rapidly, and with it the craze for listening to articles in audio is growing impressively. Listeners around the world are embracing this new way of consuming written content, finding audio a rich and accessible experience.
More and more people are discovering the benefits of listening to articles rather than reading them, whether while enjoying their daily commute, completing tasks or simply relaxing.
This burgeoning trend is testament to the continuing transformation in the way we interact with content, marking a new era of aural discovery and shared knowledge.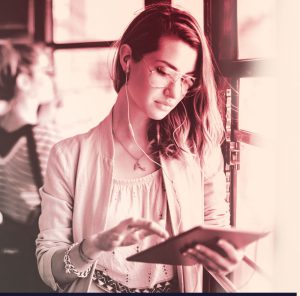 In numbers
Audio is a format that accompanies the French on a daily basis. According to a Médiamétrie study published in 2022, 82.3% of French people listen to audio content (radio, podcasts, audio books, music streaming, etc.) every day. This figure exceeds 95% in terms of monthly listening.
The number of podcast listeners worldwide has increased by 70% in less than 3 years, according to an eMarketer study published in July 2021. By the end of 2024, the number of listeners will reach 504.9 million.